Welcome to Transferable Adversarial LFW (TALFW) Database, a renovation of Labeled Faces in the Wild (LFW), to evaluate the robustness of deep face recognition models, when the accuracy of LFW has been saturated.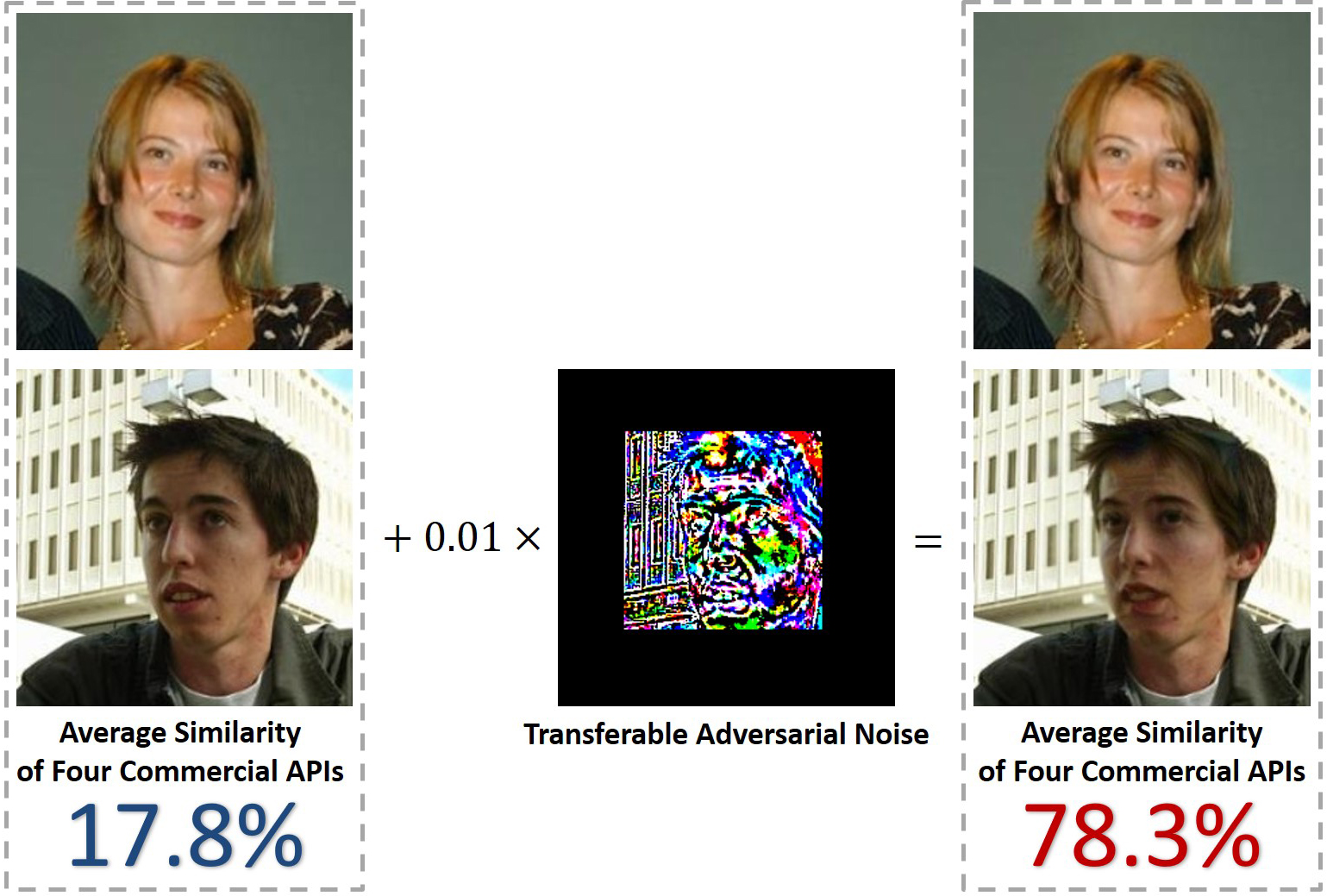 Face recognition have achieved great success in the deep learning era. In unconstrained environment, face recognition performance is reaching saturation levels on the LFW database. However, the existence of transferable adversarial examples may severely hinder the robustness of deep face models. Based on transfer-based methods for generating black-box adversarial examples, we generate a transferable adversarial face database named Transferable Adversarial Labeled Faces in the Wild (TALFW).
In the recent literature, the LFW database has been widely used to evaluate the performance of deep face models by testing on the 3000 positive and 3000 negative face pairs, which involve 7,701 face images. Based on the greedy algorithm, we choose the minimum number of candidate face images to cover the maximum face pairs. Then we modify the candidate images in an imperceptible way. Compared with the original LFW database, 4,069 face images are modified. The perturbation is only 1.34, measured by root mean squared deviation. Compared with the original LFW database, the only difference is the imperceptible noise, therefore the evaluation protocol of the TALFW database is exactly the same as the LFW database, which makes it an easy-to-use and outstanding test database for the community.
Ten positive (left) and ten negative (right) face pairs in the TALFW database are shown.